JP Moll Company offers supportive solutions in the following markets when you need it most. Markets served consist of Aerospace, Defense, Agricultural, Mining, Oil & Gas, Power Generation, Consumer Products, Nuclear, University Research, Sub Sea, Infrastructure, Construction, Automotive, and many other industries, contact us today to learn more.
Kubes Steel is your one stop shop for Rolling, Bending and Custom Fabrication Projects. Serving Construction, Manufacturing , Architectural, Power Generation, Transportation, etc. Kubes leads the Industry.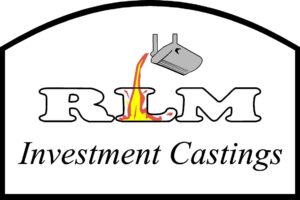 From concept to completion, RLM Industries Inc. is the premier choice in precision investment casting.  
Also, with our rapid prototyping program, we can help you develop your project efficiently from solid model to metal in as few as 5 business days.
Established in 1985, American Gear & Engineering has grown from a small two-man shop to over 30,000 square feet, employing over 40 expert machinists.  Expanding over the years to meet the needs of it's customers, American Gear has established a national reputation as one of the premier shops specializing in all types of quality gear and rack applications.
Tibor Machine can take your requirements from prototype to production. Serving numerous industries the Tibor team is your dedicated machining partner.
With five U.S. facilities, including two joint ventures and over 1.3 million square feet of manufacturing space, Scot Forge offers the most modern open-die and rolled-ring forge facilities in North America.
Serving Aerospace, Automation, Consumer Products, Defense, Nuclear, University Research, Energy & Power Gen. – Tech-Max Machine, Inc. is taking job shop machining to a new level of excellence.
Ringmasters has led the seamless rolled ring industry with a diverse product offering, exceptional quality, a culture of continuous improvement and fast turnaround.